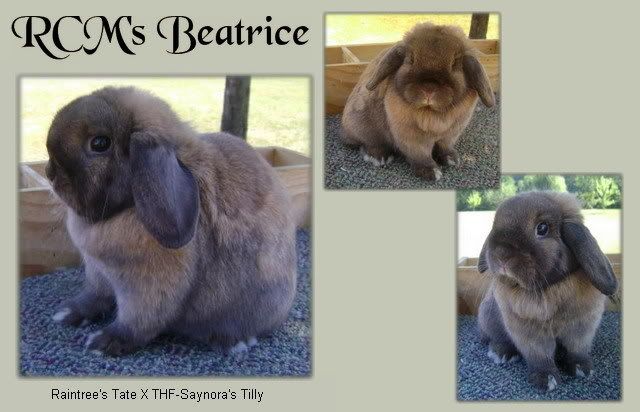 Beatrice is by far one of the best hollands I have ever produced. I'm so proud of her. She is so massive. I would like to see a little more depth to her. She produces nice babies
Winnings: 1 Leg
6/7/08: 1/2
9/6/08: 1/3, 1/4
10/5/08: 1/6 BOS BOSV
We're so proud of this girl; she's the first rabbit I've won legs on. She's all around typey. If I had to be picky on anything it would be her crown. I'd just like to see more definition and more ear carriage. Hopefully I'll be able to grand her this year! J
Winnings 1 BOSV, 1 First
2 Legs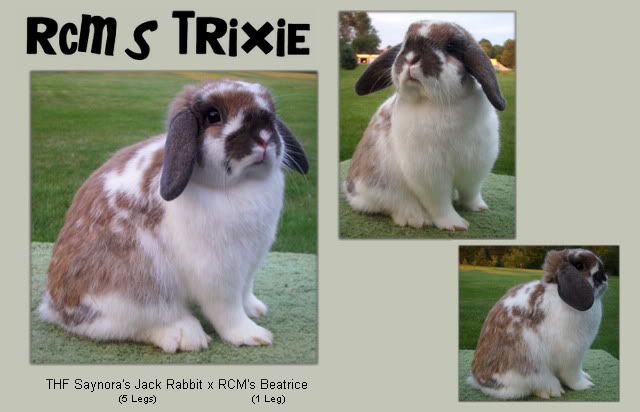 Senior Pictures coming soon. Won a leg first time out! She's such a goofy girly.
Winnings: 1 Leg
Kittles is a cutie and a real nice show doe. Her head is really starting to pop. Going to get her in production soon!
Winnings: 1 Leg
BOSV 9/6/08
1/5 9/6/08
1/5 97.08
4/46 ARBA Convention 08
Rice is a beautiful Creme doe. She is currently plump with kits from Caslon! Can't wait to see how she produces!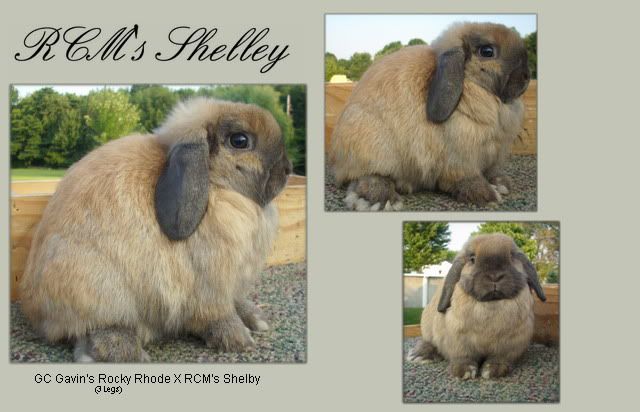 Replaced her mom, Shelby. Very well filled girl with nice short bone! Can't wait to see how she produces! Senior pictures after molt.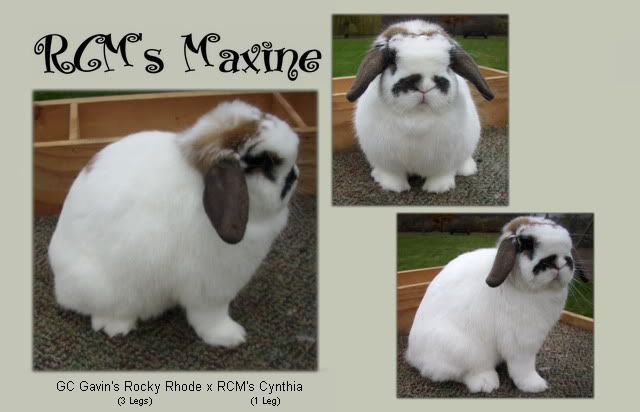 Maxine got her name from my beloved and resting in peace, mascot Max. She's even similar in personality, though no relation. She's got an excellent head, crown, and ear to her. I've shown her and she's placed fairly well, now it's off to the baby making business for her!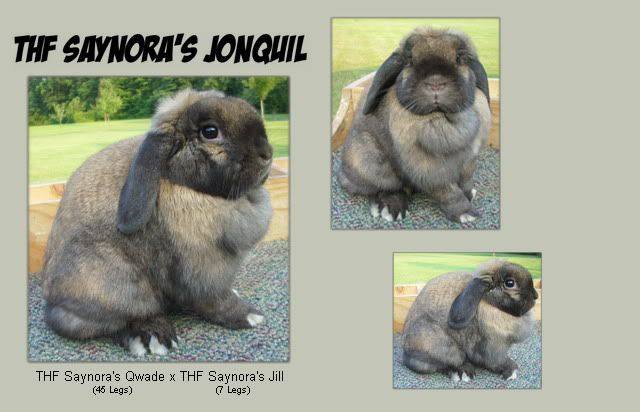 Jonquil is a big ol ugly brood girl with close lines to Jack Rabbit. I'm not afraid to display the broodies, they are key in helping in bringing mass and bone. Thanks go to Jenna and to Carla Hartman for transport!