Great lil orange buck. See for sale page
This lil doe's a keeper! If she gains some confidance and sits up more she'd make a good little show girl
Dalton is a cute little boy. I'm hoping that he will be the type of holland that one day you just take him out and he'll have filled out and is all handsome.
Nice typey doe. Shown once as a 3 month old and had great comments. These pics don't do her justice. Can't wait to see what she produces.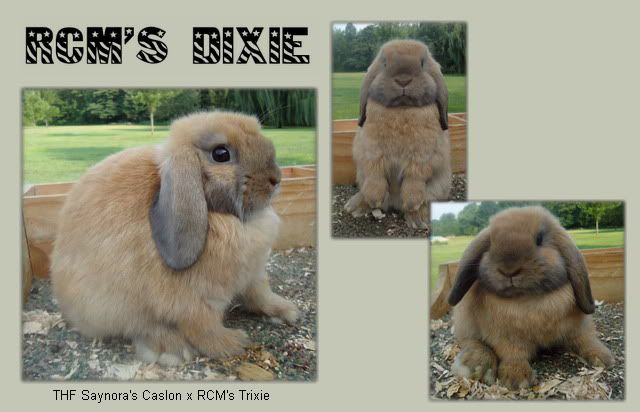 Dixie is a cute lil plump girl! She's caught my eye as she is maturing.