We are so very proud of Milkyway. We've only shown her twice and she's won in both her classes with one being BOS.
Winnings:
2 Legs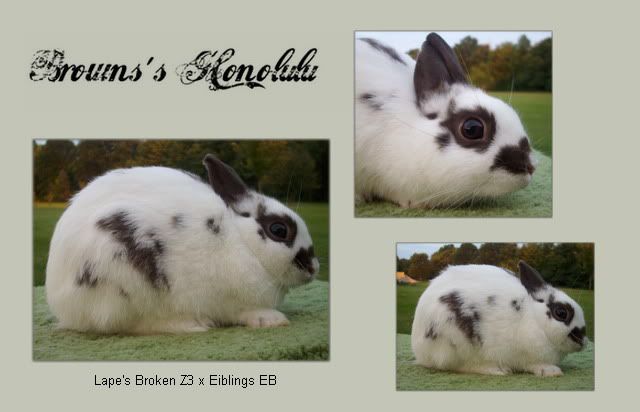 Lulu is a doll and then some. We love this girl to pieces. This is Carly's favorite polish!
Florence is a Milkyway replica. We can't wait to see how this little guy shows!
Now Venice is a replica of Tippy! She is such a goofy girl to boot!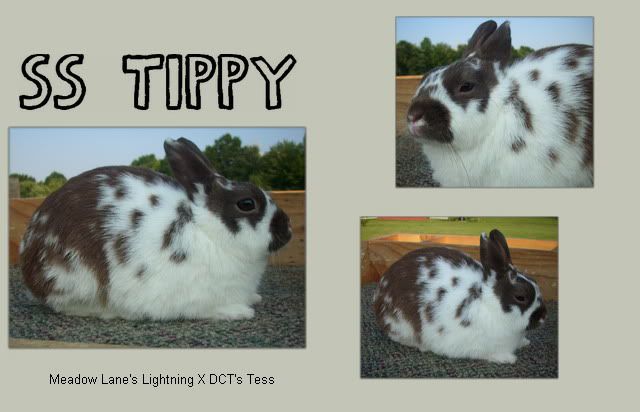 Tippy has the goofiest personality in the world. We can't wait to see Tippy and Milkyway's babies.
Winnings: 1 Leg
Wendapo is a very nice doe. She poses just beautifully and has an excellent body.
Winnings: 1 BOB
Miki is a goofy girl. We purchased her because we needed another brood doe. I'm told miki can throw some nice babies! I can't wait to see what she'll give us! Thank you Sandy!!
Winnings: 1 Leg BOV and Best Opp.
Malcolm is a super tiny buck. He's got a nice head and ear. I would prefer a bigger head but that's just me being picky. His body is fairly good. Unfortanetly due to an injury to his toe he can not be shown.